Friends of the FAB
Mindwize

Mindwize helps NGO's improve society by choosing the right strategy to build andmaintain valuable relationships with supporters. For over 20 years now, they have been working for dozens of major and smaller NGO's in The Netherlands and other Europeancountries like Belgium, France and Germany. Sharing knowledge is one of the core values ofMindwize. A sponsorship of the Fundraisers Alliance Belgium is a logical step into theirintegration on the Belgian market.
Mindwize Belgium helps charities with:
proven and measurable multi-channel strategies, campaigns and promotions by direct mail,telemarketing and digital channels;
donor acquisition, retention, middle to major donor campaigns, legacy campaigns (from lead to legacy), digital lead generation etc.. ;
on a project-basis.
Acting as an extension of your fundraising / communication department, Mindwize will help you set measurable goals, develop strategies, relevant campaigns and result-oriented actions.
How?
By listening to the needs of NGO's and their supporters.
By focusing on the relationship with supporters.
By aiming for relevant goals based on the donor journey.
As quality telemarketing is an effective way to improve valuable donor relationships and achieve your goals, Mindwize opened a call center in Leuven that works 100% for NGO's. Their agents become your organization's true ambassadors and tell your causes' stories to your donors in the most enthusiastic way.
Mindwize's fundraisers look forward to meeting you.
Check out the Mindwize-website.
Procurios
Procurios provides a powerfull softwareplatform. They want to support fundraisers by providing reliable and affordable software.
With their /Fundraising product, organisations are able to build valuable relationships with their donors and show them just how big a difference their donation makes.
More information about Procurios.
Koalect

Koalect is a Belgian enterprise that allows organizations to build their own crowd engagement platform with our SaaS toolbox. In addition, they train organizations in the use of their toolbox and the communication around it through their consultancy services.
Their crowd engagement tools and strategies are used across multiple sectors. Every organisation has a crowd, do you know yours?
Crowd engagement tools: P2P fundraising, crowdfunding (reward-based and donation-based), crowdsourcing, crowdvoting and P2P events
Consultancy services: From defining your key stakeholders to identifying opportunities to engage with them. Our experts guide your organization through this essential journey with future-proof engagement strategies as a result.
Check out their website


Kentaa


Kentaa is a 'social enterprise' specialized in smart, white-labelled online platforms for crowdfunding, event fundraising and peer to peer fundraising.

We help organizations that strive to make the world a better place by providing them with the best fundraising web tools. Our clients include charities, NGOs, universities,hospitals and museums.

The Kentaa team consists of 12 enthusiastic experts that vigorously aim to deliver the best product with the best possible service. For us, the launch of platform is the start of a partnership. We commit to our clients' success and foster longterm relationships. We stand by our clients with all the support and consultancy they need in order for them to make the most oftheir fundraising campaigns. At no additional cost.

Moreover, we love to share our knowledge and experience with successful and fun online fundraising. Please feel free to downloud our whitepapers, join one of our events or schedule a personal converstation with one of our consultants.
Check out the Kentaa website.
iRaiser

iRaiser is a SaaS vendor of fundraising solutions for nonprofits. They work for NGOs, foundations, political parties, educationalinstitutes, hospitals, cultural organizations, religious organizations and corporate foundations. They provide nonprofits with ethical and reliable software tools that enable them to raise more money online, and gain more visibility and awareness for theircause with less effort. iRaiser serves over 500 top organizations such as WWF, Red Cross, Doctors Without Borders, Unicef, the Salvation Army and the Louvre in over 18 countries worldwide. Since 2012, they have helped organizations raise over 1 billion euros, making iRaiser the market leader for online fundraising in Europe. They have offices in France, Italy, Denmark, Belgium, the Netherlands, Norway and Finland, and are continuing to expand all over Europe.
Check out the iRaiser website.
Eudonet CRM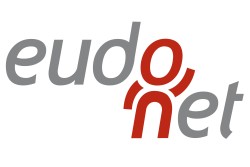 Eudonet CRM's mission is to enable you to create a unique relationship with your donors and supporters. For over 20 years, they have been helping players in the non-profit sector to grow their fundraising activity and successfully manage donor relationships.
Several hundred NGOs in +40 countries worldwide use Eudonet CRM for the day-to-day management of their activities: donor relations, collecting donations, communication, project management, sponsorship, tax receipts etc. Eudonet allows them to build personalised relationships with their contacts. Their clients rely on data to drive their developments and actions: by storing all data centrally within Eudonet, foundations and non-profit associations enable a 360° overview of all relevant information around their contacts.
Eudonet's CRM software for NGOs and ABSLs integrates all the features Belgian associations need to handle fundraising and more:
Online donation forms for one time or recurring donations
Donation management: online donations, SEPA domiciliation, tax receipts, Belcotax, CODA file bank returns etc.
An integrated communication software suite
Scoring module to identify the profile of donors, and adapt your communication
Advanced events management
Project management: manage tasks, allocate donations and subsidies
Extranet portal for donors and volunteers
...
The group has operations in France, UK, Canada and the Netherlands and has been actively servicing customers in Belgium for 5 years.
Direct Result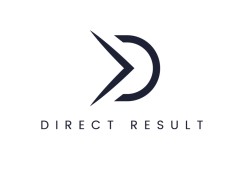 Direct Result is a leading face-to-face marketing agency. Over the last ten years they recruited new donors for 35 different charities in the Netherlands, Belgium and Germany.

They can offer your organisation a full-service approach focused onquality, donor-experience and ROI. Through the effective use of face-to-face marketing– on the street, from door-to-door, in-store or at events–we can provide new donors for your charity.

Quality

: through daily training and a very specific recruitment process their ambassadors

defend the value of your brand and identify the right profiles for your organisation.

Retention of your donors starts at the first contact!




Full

-

service

: they hav

e the tools, people and know

-

how to provide you the service level you

deserve, including their own online campaign management platform and call center. Good

account

-

management and customer service will help the sustainable growth of your

organisation.




Result

-

based approach

: the name of their agency says it all: Direct Result. Years of

experience in acquisition and retention allow them to bring the best return on investment

for your fundraising.
Want to learn more? Check their website.

Direct Social Communications and sister companies Idrima, Direct Phone and Devinity

Direct Social Communications n.v. (DSC) is a specialised, full-service fundraising agency in Belgium. Their passion since 1985: helping non-profit organisations raise funds for their activities via:
Direct mailing They help you with every aspect of the strategy, creation, production, and dispatch of your direct mailing campaigns and meticulously analyse all results.
Digital fundraising DSC closely monitors all digital trends and assists you with a digital strategy. Moreover, DSC has an online donation platform so that donors can easily and quickly make a one-off or monthly donation via your website. The donation is then automatically processed by the Data Management Platform that DSC specially developed for easy registration, analysis, and follow-up of all donations made to your organisation.
Bequests and major donor strategy You don't just receive someone's bequest just like that; it is often preceded by an intensive, long-term process. DSC assists you in creating a good bequests strategy. Major donors also deserve more attention and a special approach. DSC will be happy to advise you in this regard, too.
Donor care Your donors are incredibly important to your organisation because they give you the resources to fulfil your mission. Therefore, their feedback, questions, and issues must be a priority and dealt with correctly.
DSC helps you by sending the strongest fundraising messages to (potential) donors via the right channel. Thorough analyses of campaign results and donor behaviour guarantee even more effective results. Thanks to this no-nonsense, results-oriented approach, DSC can pre- finance your campaigns and bear the financial risk thereof. It's a unique and totally secure partnership!
Want to learn more? Check out the website here.

Will
WILL brings social profit enterprises more income via gifts in wills and donations. This allows organisations to diversify their income and gather more revenue.
Direct Phone
Would you like to call your donors to thank them?
Would you like to regularly upgrade your donors?
Are you looking for new sympathisers?
Do you urgently need resources after a humanitarian disaster?

Direct Phone is a telemarketing agency that works solely for non-profit organisations. Thanks to our years of experience in fundraising, we know how importantdonors are to your organisation. We help to strengthen the bond with your supporters, thus ensuring more profits. There's no hard selling; just pleasant, productive conversations. Check out the website.

Devinity
Devinity is a software company that develops tools for the social profit sector.
Donorbox

Donorbox's intuitive fundraising software amplifies your growth and grows with you. From hitting that first campaign goal to growing into a sustainable and thriving nonprofit, we offer tools that make it easy to maximize donations and attract more supporters for all nonprofits, irrespective of size. We connect over 4.8 million donors to 50 000+ nonprofits in more than 96 countries, from 1-person start-ups to global organizations, including charities, schools, and churches, to political campaigns, open-source projects and more.
Affordable and easy-to-use, Donorbox is available in 11 languages and 20+ currencies. The core multi-step donation form is simple, yet flexible and intuitive for nonprofits and donors to set up, customize, embed, and manage, empowering meaningful connections with your supporters.
Multiple secure payment methods, including Stripe, PayPal, iDeal, Bancontact, SEPA, Google and ApplePay, deliver easily scheduled, and managed, recurring donations at the lowest conversion rate in the sector, while our powerful tools, features, and integrations create a satisfying, seamless, and secure donation experience, with the added assurance that we will take care of you, your organization, and your supporters at every point of your journey.
Check out the website in Dutch
Check out the website in French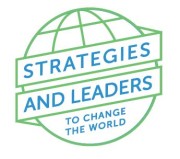 Strategies and Leaders is a cooperative strategic consultancy firm made up of a team of social entrepreneurs with a strong commitment. They have years of experience in driving strategic processes forward and implementing them.

Each team member has his or her own expertise. This means that in their strategic processes, they think together with the clients about various aspects: mission, business model, organisational and team development, marketing and communication, but also financial and sales strategy. Are you looking for specific support? That is possible. We are happy to help with fundraising, press and spokesperson development, influencing policy and helping your organisation to grow into a real social movement.
In addition, we coach leaders and have our own supply of interim managers.
Check out the website (in Dutch)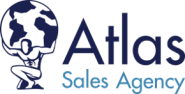 Atlas Sales Agency specialises in direct marketing and fundraising for NGOs and commercial parties. Through tailor-made street, door-to-door and event campaigns, Atlas helps its partners reach their donor and client acquisition goals.
Our diverse and highly motivated group of ambassadors and sales professionals are the driving force in the results that we achieve. Through high standards and intensive development programs for our brand ambassadors, we ensure that we deliver well-informed, committed members and donors across all our campaigns.
We build long-term relationships with our clients, striving for both qualitative and quantitative growth. In doing so, Atlas Sales Agency takes responsibility for high-quality processes, compliance and measurable results.