4 May 2020
UNHCR is looking for a Fundraiser: Foundations, HNWI & Corporations
The position will be part of UNHCR's Private Sector Partnerships Unit, which sits within the Department of External Relations (DER) responsible for mobilizing resources to enable UNHCR's refugee response programming around the world.
As a part of the service, colleagues in Private Partnerships & Philanthropy roles (PPH) raise funds from corporations, foundations and HNWIs against an ambitious target.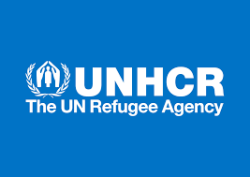 PPH does this through its established network of fundraisers located across 4 regions (Americas, Europe, Asia Pacific and Middle East and North Africa) and the coordination and support provided by PPH headquarters unit in Copenhagen. PPH manages a portfolio of around US$ 130 million annually. PSP having identified the need to further expand relations with foundations and major donors in Belgium and Luxembourg created this function reporting into PSP Europe's management.
The Associate PSP Officer position, based in Brussels, offers a unique opportunity to work within the PSP Europe team dedicated to raise funds and establish partnerships for UNHCR with the private sector in Belgium and Luxembourg.
Title: Associate PSP Officer (Belgium & Luxembourg)
Duty Station: Brussels, Belgium
Contract Type: Local Support, LICA-9 (equivalent to NOB)
Duration: yearly contract until 31 December 2020 (with possibility of extension)
Application start date: 16th March2020
Application closing date: 24th May 2020
Read into the terms of reference:
Dutch: https://www.unhcr.org/be/wp-content/uploads/sites/46/2020/05/Fondsenwerver-Bedrijven-Stichtingen-HNWI-Belgi%C3%AB-en-Luxemburg.pdf
French: https://www.unhcr.org/be/wp-content/uploads/sites/46/2020/05/Charg%C3%A9-de-collecte-de-fonds-%E2%80%93-Entreprises-fondations-et-HNWI-Belgique-et-Luxembourg.pdf
For questions please contact fierens@unhcr.org.