12 November 2020
On November 10th 2020 FAB hosted a webinar in which Koalect and Kentaa gave inspiration and tips on peer-to-peer fundraising.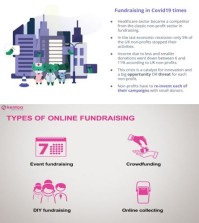 Watch the presentations by Maxime Bouckaert (co-founder Koalect) and Hiske Gude (sales consultant Kentaa) on how to engage your supporters during times of Social Distancing.

You can watch the webinar here by filling in this form.