28 April 2021
Béatrice Best is in charge of Communication and Development at the KANAL Foundation, better known under its brand name KANAL-Centre Pompidou. She has over 10 years' experience in fundraising and has a strong belief that working on 'real' partnerships is the future for fundraising in the cultural sector.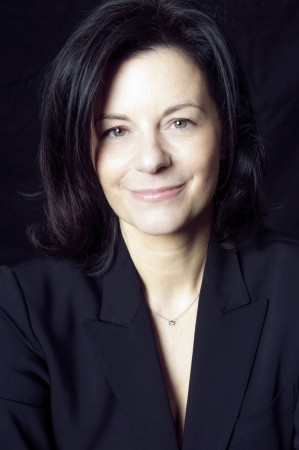 Prior to this, Béatrice worked for communications agencies, the Belgian State, the European Commission, the Belgian Natural History Museum, a medical NGO and the Belgian National Orchestra.
Béatrice estimates that a third of her time is spent on fundraising. "I have to admit that we are a very small team and Communications take up a lot of time. But I also think that, according to the principle "people give to people, not institutions" communication is key to driving support for any institution, but certainly for such a new institution as KANAL. We have to create the brand, the personality of KANAL in order to be able to count on the support of corporates, foundations, patrons… and this is usually done (also) through communications."
Creating support and commitment
Béatrice is a communicator by education. "I love this job because it is about communicating and exchanging with our public. It's about creating support and commitment. For me, fundraising is the next level... membership becomes tangible, as do collaborative projects. In this sense, legacies touch me enormously: it is a support and commitment that seems very generous in its own right."
No longer just buying visibility or a clear conscience
In the aftermath of the current crisis, Béatrice believes it will be necessary to work more and more on real partnerships rather than sponsors who 'buy visibility' or 'a clear conscience'. "This applies to sponsors, foundations, patrons or friends, legatees ... but I think everyone is moving towards that model."
Béatrice gets most satisfaction from building valuable partnerships. She explains "also following up on fundraising from A to Z, from strategy to realisation. To see support and commitment grow from a process during which we have imagined, discussed and drafted a strategy and a fundraising plan, is very rewarding. We are sometimes 'lonesome cowboys', but real happiness and really good ideas generally come to us as a team. There is no universal idea or way to do "it". There is a lot of work, a lot of questioning…. And sometimes the magic just happens!"
Béatrice gives the advice to keep your eyes and ears open for others: partners, donors, but also other fundraisers. "Don't be afraid to work together, to exchange ideas. Together you are often stronger. And don't let yourself be influenced by those who always seem to know better than fundraisers what fundraising is about and what should be done."
Coronavirus and its consequences have been and will be very difficult for the cultural sector too. "Fundraising is proving much more difficult and the pressure is increasing as resources (but also know-how) are scarce and competition rises. In this context, the closing of the museum for construction work will be another challenge we will have to face (in fundraising)."
Le Louvre, Tate Modern , BOZAR are some of the organisations that have inspiring fundraising cases to Béatrice, because they are strategic, creative, well implemented and …. Bold!
Building bridges between different fundraising sectors
"As a member of the FAB the value of finding education, networking possibilities and just the feeling of belonging to a group of like-minded professionals is very valuable."
Béatrice decided to join the board of directors of FAB out of friendship, respect and admiration for the work of the other board members. "And because I also wanted to work more specifically on cultural fundraising in Belgium. We want to build bridges between the different sectors, as is the case in France and the UK."

Driven by the Brussels-Capital Region, KANAL-Centre Pompidou is the future museum of modern and contemporary art of the Brussels Capital Region. The site, located in the former Citroën garage at Place Yser in the center of Brussels, will also house the rich collections of architecture and urbanism of the CIVA foundation. It will also accommodate many public spaces including several stages for the performing arts.
The definitive opening is scheduled for 2024. Prior to the renovation and definitive opening in 2024, KANAL pre-opened in May 2018 with an event called Kanal Brut followed by It Never Ends, an exhibition staged and curated by the swiss artist John M Armleder (September 2020 – April 2021).