4 May 2021
Simone Joyaux, fundraising consultant, author and international speaker passed away on Sunday 2nd of May. She was an activist, a critical thinker and greatly contributed to the fundraising sector worldwide.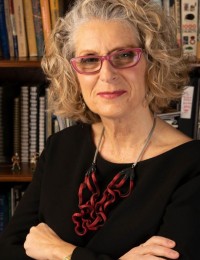 Simone had a lot of professional accreditations, ACFRE, ADv Dip, FAFP, Certificate in Philantropic Psychology, and she was determined in advancing the cause of fundraising and philantropic education for others in keynotes, presentations, books, ... She was adjunct faculty member of the Master of Arts in Philantropy and Development at Saint Mary's University Minnesota.
"What's left for us now is to continue her fight for a better world"
To Ilja De Coster, vice-president of the Fundraisers Alliance Belgium, Simone Joyaux stood out at her job and was a personal friend. Ilja: "Thank you Simone for your activism, your critical thinking, your contribution to the fundraising sector. Thank you also for the several sometimes lenghty personal conversations we had at several occasions. You can't imagine the impact you had on me and so many others, as a fundraiser and a human. I'll remember the day I had the honour to bring you to the Brussels Atomium, you did visit as a kid. What's left for us now is to continue your fight for a better world."
Books on fundraising by Simone Joyaux not to be missed:
Strategic Fund Development. Building profitable relations that last. 3rd Edition, by Simone P. Joyaux. John Wiley & Sons Inc, 2011
Keep your donors, The guide to better communications and stronger relationships – by Tom Ahern and Simone Joyaux – ISBN: 978-0470080399 – November 2007