26 May 2021
Direct Result, partner of the FAB, is one of Europe's biggest face-to-face marketing agencies. During the past COVID year they were forced to reinvent themselves and make the best of it. Jef Van den Bergh, operations manager Direct Result Belgium, describes how the company has lived through the past year and how they look toward the future.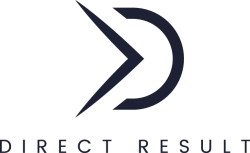 Jef:"If we had to describe the past year in one word, it would be insightful! Insightful because this crisis has forced us to reinvent ourselves several times and to be flexible in dealing with the current pandemic.
More than ever, we have had the time to look internally at ourselves and to thoroughly 'scrutinise' our operations. This has enabled us to address and improve what went wrong in the past, but most of all we have been able to build on what was already good.
We want to be a company where our people are central. We realise that this year has not been a good one for many people. That is why we have gone out of our way to make our employees feel even better and to give them the space they need to develop themselves even further.
As a company, but especially as a team, we can achieve so much more if everyone feels comfortable in their own skin."
In what way did you adapt your operations after street fundraising and door-to-door fundraising was stopped?
"Initially, we specialised in telemarketing. Fundraising is in our genes. Door, street or phone? It doesn't matter to us. Where there is a will, there is a way! In addition, of course, we have everyone working from home. Since we are a company that operates all over Belgium, we have had to adapt our structure. In the past, most of our meetings were face-to-face, now everything is much more digital. This is something we take with us into the future. This way, we stay connected no matter what. This makes our operation even more efficient!"
"If an NGO is an engine, then the fundraising department is the one that provides the fuel."
What were the consequences for the NGO's you work for ?
"For many of our 'customers', we prefer to say partners, this has been a very difficult period. And we realise that all too well. If an NGO is an engine, then the fundraising department is the one that provides the fuel. They continued to work but found it much more difficult to get ahead financially.
Many of them have made a clever and well thought out growth plan on which they base the foundations of their operation. That all of this is suddenly shaken up gives them many unexpected challenges.
In addition, our street and door campaigns are much more than just raising money. Our ambassadors are also faces and promoters, helping to make the NGOs' names big. We have already noticed that all our partners are very eager to restart. And we look forward to helping them and making the world a better place."
"The best thing that has come out of this crisis, in our opinion, is an overwhelming wave of solidarity."
Do you believe COVID 19 will have a lasting impact on how people view street or door-to-door fundraising?
"Definitely! In Belgium, we generally have a high standard of life quality. For the first time in a long time, we are facing a real health crisis. This is no longer a 'far from my bed show' for any of us. This has made people realise even more that we can all become victims of something we have not chosen for ourselves.
The best thing that has come out of this crisis, in our opinion, is an overwhelming wave of solidarity. This has made people even more open to helping other people and that is really great! We also see that people's views on giving to NGOs is changing. They are more open than ever. This will definitely have a positive impact on our street and door campaigns.
As a company this crisis has changed us as well. We will of course keep on organising video meetings in the future. This will ensure that we are always available and not bound to one place. We have also made our registrations contactless (obligatory). The consequences of this are qualitatively very beneficial for our campaigns."
Find out more about Direct Result and the other Friends of the FAB.