27 September 2021
Wouter Semey is responsible for marketing and fundraising at De Bijloke Muziekcentrum. The concert hall in Ghent focuses mainly on classical music, jazz and new contemporary music. De Bijloke also hosts events for external parties. Over the past year, Wouter and his colleagues have worked out various formulas with which they also collect donations for socio-educational projects.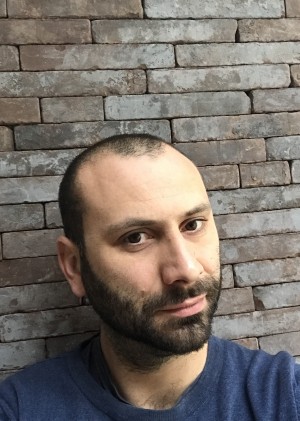 After 6 years of working in the NGO sector, Wouter made the switch to the cultural sector, in an organisation closer to home. He worked for Caritas International and Solidagro before. "At NGO's fundraising is more of a core business, they have to make sure they get enough resources from fundraising to ensure their humanitarian work and structural development aid. De Bijloke, as a cultural organisation, has only recently started fundraising. You need to have an internal support base to start it up and fortunately that is the case here", Wouter says. "The challenge here is more concrete, and we need to raise smaller amounts than we needed to at the NGO's I worked for. But the money we need to raise, needs to be there and we are really aware of that. I do believe in culture and arts you need to use other formulas than in charities and ngo's."
The fundraising at De Bijloke kicked off better than Wouter had expected. "It worked out better than I thought, there are a lot of participants and supporters that are willing to give money to culture."
"At De Bijloke and lots of other cultural organisations fundraising is not at the core of the business. Our main goal as marketing department is to sell as many tickets as possible for our concerts and activities and letting people enjoy wonderfull music. The fundraising part is an additional way to keep things running financially", Wouter explains. The funds De Bijloke raises are mostly used for socio-educational projects. "A new educational worker is now elaborating projects to introduce class groups to different art forms. This creates for them an emotional experience, a musical experience, and has a mental impact on the participants. Being able to contribute to that by raising the funds for it, gives a good feeling."
Support fund during Corona
In 2020, during the first year of the pandemic, De Bijloke started a temporary fund at the King Baudouin Foundation, which also enabled us to issue taks certificates. The main goal was to make sure that they could support artists that were not able to perform during this period. "I was suprised about the ease and velocity with which we could start this campaign. We then ran a first small campaign, not knowing what the results might be. The amount raised was beyond my expectations, but it shows the potential of fundraising within our sector. There are people who want to support the arts & culture sector."
The temporary fund has now been made into a permanent fund at KBS: Friends of De Bijloke. Honorary friends (erevrienden) and patrons (mecenassen) can pay part of their member fee onto that account, for which they than receive a taks certificate. At De Bijloke they have worked out different formulas: Erevrienden, Patrons, De Suite (B2B-arrangements), … that all include tickets to activities, some extra's, … "All these formulas also include an amount of support/donations to De Bijloke to support the socio-educational projects we run. And this is really something that works, and this part of the amount they pay can be put onto the account of the fund at KBS."
Temporary fundraising campaigns
There is no prominent donate-button on the website of De Bijloke. "We are still primarily a concert hall, which main goal it is to sell tickets to our concerts. The fundraising part does not need to be put on the foreground all of the time. We work with periods of campaigns in which we call for donations for specific projects. And of course we keep our donors updated afterwards about the projects they help funding."
Wouter loves his job, not only because of the fact that he can help establish full concert halls and socio-educational projects. "But also for the kicks. It gives me also a nice feeling to see what we can accomplish with a certain campaign or action. We also created a formula for companies and organisations called 'The Suite', which gives them 30 VIP-tickets to 5 evening events with a VIP-room, and other extra's. But we also market it as a support package, because part of it also goes to the fund. Apart from that we also stil have the regular sponsoring packages."
No fear of asking
"At the Bijloke we have no fear of asking for donations. That has a lot to do with the commercial reflex we have in the organisation. We always take into account the financial reality into the bigger picture when taking decisions. This financial reality co-determines what we spend our time at. Right now I spend about 20% of my time on fundraising, but that could well be more in time. The more resources we get, the more we can grow."
"Just this season De Bijloke started the patron-formula (Mecenas). We got some critical reactions from people, saying it's quite a big amount of money to ask. There are only few willing to become a patron, but their support is more than welcome, it makes things happen. We have no qualms about that. Some people can give more, that doesn't mean others should feel bad about not being able to give that amount."
Just try new things
Just try new things out. That is Wouter's main advice for other fundraisers. "You might be surprised by what you can reach by just trying little things. I am really glad we created the fund at KBS last year and launched a campaign about it. I couldn't have imagined raising that much money with it. But it happened. I once had a boss who always said 'nothing ventured, nothing gained'."
Something Wouter will not try easily is raising small amounts, for example by putting a fundraising column in hall of De Bijloke. "I don't think that initiatives like this bring in enough money and you don't get to create a lasting bond with your donors. But that is of course a strategic choice."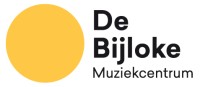 De Bijloke

Muziekcentrum De Bijloke Gent is one of the most important music houses in Flanders. In a unique complex of historical halls, De Bijloke organises more than a hundred concerts annually: early music, symphonic concerts, chamber music, new music, jazz and concerts for children. In addition, the halls are regularly used for various activities.