29 August 2022
Donorbox offers an intuitive fundraising software that amplifies growth and grows with you.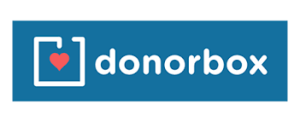 From hitting that first campaign goal to growing into a sustainable and thriving nonprofit, Donorbox offers tools that make it easy to maximize donations and attract more supporters for all nonprofits, irrespective of size. They connect over 4.8 million donors to 50 000+ nonprofits in more than 96 countries, from 1-person start-ups to global organizations, including charities, schools, and churches, to political campaigns, open-source projects and more. Discover more on Donorbox (website in Dutch/ Website in French).
Want to know more about the Friends of the FAB, service providers for fundraisers? iRaiser, Mindwize, Procurios, Koalect, Kentaa, Eudonet,Donorbox, Direct Result, Direct Social Communications and sister companies Idrima, Direct Phone, Devinity support the FAB. More info on our friends.