Board of Directors
Isabel Penne (president)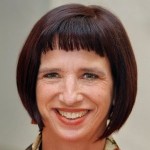 Isabel has more than 35 years of experience in friendraising (coordinator of alumni activities) and fundraising (director of University Fund) at KU Leuven. After a reorganisation, she was assigned a new position in 2019. Since 2020 she is sharing her expertise in fundraising through Isabel Penne Consultancy as a secondary profession. Isabel held many positions with CASE (Council for the Advancement and support of Education). She is co-founder and president of FAB.
LinkedIn Isabel Penne
"Thanking donors is the cornerstone of good donor stewardship. And donor stewardship creates long-lasting relationships that are the bread and butter of nonprofits. Thanking donors fosters a sense of loyalty and inclusion that in turn inspires bigger and more frequent generosity." - GiveForms Blog


Ilja De Coster (vice-president)
Ilja De Coster is senior fundraising consultant and fundraising data strategist. For over 20 years he has been supporting the fundraising of several large and small organizations (e.g. Sensoa, Amnesty International, …) . Since january 2017 he is Fundraising Data Strategist at DonorVoice.
LinkedIn Ilja De Coster

"The next big thing is doing the basics better."


Josti Gadeyne (secretary)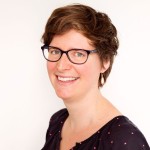 Josti Gadeyne is communication and fundraising coordinator at Ziekenhuis Geel. She has over 10 years of experience in fundraising. Before working at the hospital she worked in fundraising and communications at Dierenartsen Zonder Grenzen/ Vétérinaires Sans Frontières. She also worked in Senegal for Enabel and in Guatemala for Broederlijk Delen.
LinkedIn Josti Gadeyne

"Donors don't give to organisations, they give to people. Give your organisation a face, show people of flesh and blood and tell their story."


Jeroen Brugge (treasurer)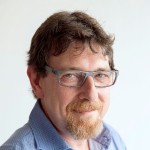 Jeroen Brugge has over 30 years of experience in the private sector and organisations such as Plan International, Oxfam Fairtrade, 11.11.11., Natuurpunt etc. Today Jeroen works as a consultant for non and social profit organizations whom he guides on the path to a high-performance marcom and fundraising strategy and implementation. As a member of the board of directors of the Fundraisers Alliance, his main focus is on bringing professionals together and designing a solid training offer for fundraisers.
LinkedIn Jeroen Brugge
'The smallest act of kindness is worth more than the grandest intention.' (Oscar Wilde)


Jeroen Janssens (board member)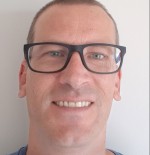 Jeroen is a professional fundraiser since 2005, working for several international ngo's such as Oxfam, Amnesty International and Doctors of the World. He also worked several years for a direct dialogue agency, managing acquisition campaigns for several charities.He is now head of the fundraising department at Amnesty International Flanders.

"Nothing tried is nothing gained."
"Fundraising is the gentle art of teaching the joy of giving." – Hank Rosso


Béatrice Best (board member)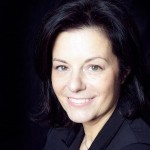 Béatrice Best has over 10 years' experience in fundraising. Beatrice most recently worked for KANAL-Centre Pompidou in Communication & Development. She previously worked for several communications agencies, the Belgian State, the European Commission, the Belgian Natural History Museum, a medical NGO and the Belgian National Orchestra.
LinkedIn Béatrice Best

"When I first started in fundraising, I learned different things from my esteemed teachers, one of them being the well-known "Friendraising before fundraising. So? What other job gives you the opportunity to work hard while making friends? That never grows old!"
Tom Moons (board member)
Tom Moons works since 2009 for SOS Villages d'Enfants Belgique/ SOS Kinderdorpen België, building up experience in brand building & fundraising as no child should grow up alone. Before he worked 10 years in several belgian advertising agencies.

"Storytelling is a fantastic asset you have as a fundraiser. So go out, and tell your beautiful, authentic, emotional, impactful stories. People will listen to you."
Steven De Loof (board member)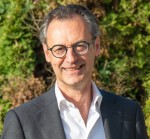 Steven De Loof had an experience of over 20 years as a private banker and philantropic expert for several banks. Since 2020 he became a self employed fundraiser and strategy advisor for non-profit organisations. He now works in main assignment for Pelicano Foundation.
"Create your butterfly effect. Everything has an effect on everything. If that effect, however small, is a positive one, it contributes to the whole."